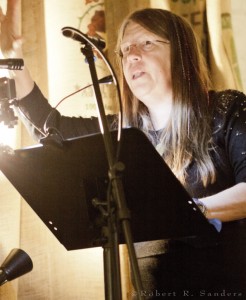 News –  Amazon.com is selling Ocean's Laughter, Knoll's book of poems about Manzanita, Oregon. Reviews of Ocean's Laughter….
Recent online publications:
"At the Oregon Health and Science University Hospital Plaza Beneath the Tram to the Riverbank Clinics on a Warm November Lunch Hour" featured poem for the first week of May on Whirlwind Review
"Wearing My Poem on My Back" at Poem and Poetry, May 17, 2016
Three poems up on The Galway Review: "The Screech That Took You," "0 Sunset Lane," and "Night Blue Pillow
"The Woman Card" (posted April 29, 2016) in response to Donald Trump's accusation that Hilary Clinton plays the Woman Card
Carolyn Martin's review of Ocean's Laughter on the Oregon Poetry Assocation website, April 25, 2016
"The Ting of the Trowel" on Flora's Forum, April 20, 2016
"The Perigee Moon" up April 20, 2016 on Gnarled Oak online journal.
"Amazing Grace – Performed Ten Million Times a Year" and "Portland's Waterfront History" appear in the spring issue of Gyroscope Review. 
_________________________________________
Tricia Knoll has been writing poetry since the age of 12. She began submitting poetry for publication eight years ago, after retiring. Three poems have been nominated for a Pushcart Prize.
Her first published poem was in 1970. Then for nearly 40 years, she wrote to earn a living. When she retired, she began to submit poetry to journals. More than 100 of her haiku and poems have appeared in online or print journals and poetry anthologies since then. Her poetry chapbook Urban Wild was released from Finishing Line Press in May 2014 and the book Ocean's Laughter in 2016.
Described in bytes: Mother, wife, feminist, hula hooper, dancer, weight lifter, runner, Master Gardener. She writes eco-poetry, lyric and narrative poetry and haiku. In 2015 Tricia wrote her thoughts on feminism for The Persimmon Tree Journal.
Eco-poetry? Poetry  that highlights  connectedness in nature, responsibility to care for the world we've been given, help to remember what we have lost – and encourages holding up hope for doing no more harm. Currently she is working on several poetry projects — a manuscript called Gathering Marbles which focuses on the process of aging and How I Learned to Be White, a look  at the poet's experience with white privilege.
Listen to Tricia's podcast interview concerning her experience as a poet with spasmodic dysphonia. It includes a reading from her chapbook Urban Wild.
Knoll's listing on Poets and Writers