A collection of eco-poetry about trees coming from FutureCycle Press is now available…in both print editions and a Kindle Version. Check out the listing on Amazon or on Goodreads.
One Bent Twig collects love poems for trees including first loved tree, sequoias, ancient trees, towering sugar maples, Douglas firs and red oaks. Tricia Knoll has hugged some of the best, planted dozens in her lifetime, and feels intuitively what scientists have discovered about tree sentiency and communication. As an Oregonian for over 40 years she witnessed the decline of old-growth forest and breathed the smoke of wildfires. Now, in Vermont ash borers threaten the trees that first people knew as the heart of their creation story. As an eco-poet, she sings tree-praises for thrivers and survivors knowing full well how climate change endangers so many.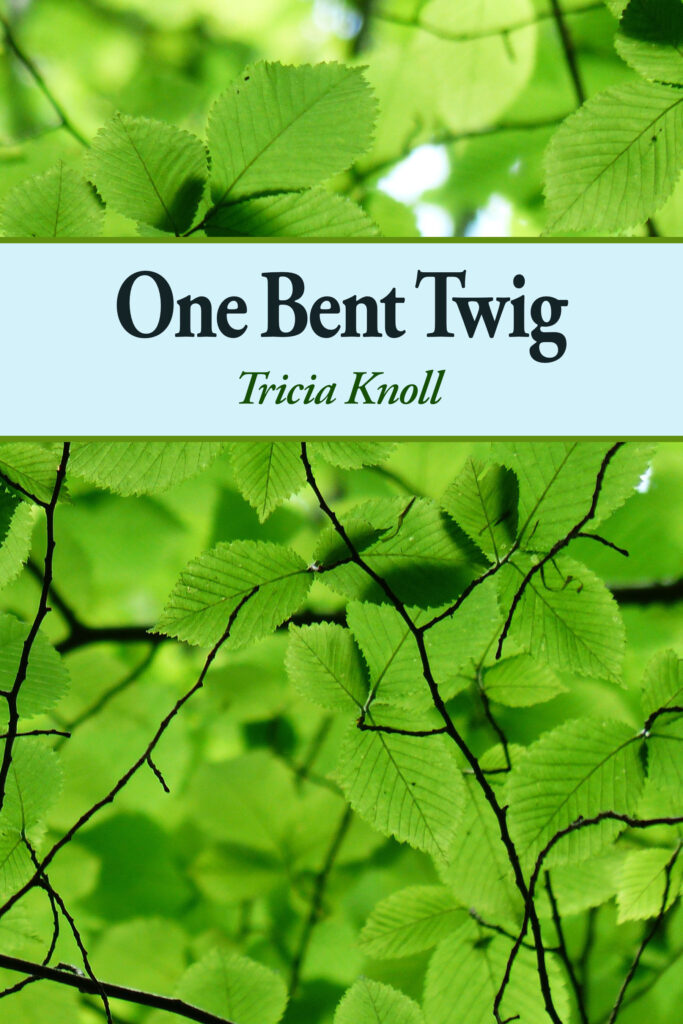 Pre-publication comments:
Perhaps you know a tree, or perhaps you would like to; if so, then this book is for you. Its luminous verses are a happy reminder that we're not the only ones here!
–Bill McKibben, Founder, Third Act
Tricia Knoll undertakes the ambitious project of writing a threnody, a paean, and a poetic autobiography all in one in One Bent Twig. With her expansive knowledge of all things arboreal, Knoll segues from tree to tree in One Bent Twig with metaphorical aplomb, heart-rending elegy, natural history, and chthonic confession. Wedding myth to science, devotion to humility. "I am all the trees know/ even new rot in the oak bole," she confesses. These poems provide an essential, ironic lesson that looms over us all in the dwindling of overstories, namely how one's innate uniqueness is connected inextricably to the larger whole, or as Knoll puts it in terms of her ambition as a poet, "I want to write my own life/ one bent twig among many." And so she has.
Chard deNiord, Poet Laureate of Vermont (2015-2019)